Top-notch Online Courses
Find the Online Course that suits you best to learn Machine Learning
Online courses are a great way to learn about Machine Learning or Data Science. However, there are so many of them that it is hard to find the one that best suits us.
Some courses are free but cover almost no material. Others are not too expensive (within 10-20€) and they are not bad, but almost always not enough. More expensive courses might be too long or go into too much depth. Online degrees or Bootcamps are too expensive…
In this category you will find a selection of the best courses out there, with a brief description of what really matters so that you can find what you think is best for you. Take a good look!
---
Python is one of the most used programming languages for Machine Learning and AI. It is easy to learn, powerful, and very flexible. If you want to be able to develop Machine Learning products and projects, then you should definitely get confortable with programming in Python. Find the best online Python courses here.
---
There are a lot of different options for Machine Learning courses online, which go from introductory free courses, to advanced Bootcamps or Nano-Degrees which are almost always quite expensive. In the following category you will find a wide range of options for ML courses along with extensive descriptions, so that you can freely choose the one that suits you best. Take a look at our Machine Learning Online-Course category!
---
If you are aspiring to learn about Machine Learning, it is of high importance that you understand the main concepts about statistics: probability distributions, expected values, mean, variance, correlation, and a lot more. In the following section you can find online courses to teach you all of this and more.
---
Also, we want to offer you tips and tricks about how to choose certain platforms over others, how to freely enrol on courses that seem paid, and how to make the most out of the courses you take. Find some of these tips on the following list of articles.
Advice on Courses and Platforms
Most popular Online Course Platforms
Udemy
Udemy is a global marketplace with more than 100.000 courses on many different topics: from marketing personal development or business to data science and machine learning. It offers a way for individual teachers to create content that they regard as relevant and post it there for pupils to enrol if they have the same opinion. Courses are offered on a wide range of prices, and there are a lot of discounts. Pretty much anyone can publish or receive a course from Udemy, with little effort, as the platform provides tools for the teachers or content creators to use.
---
Coursera is an institutional platform. It was founded in 2011 by great academics from the University of Stanford, created by top-notch researchers and educators to bring a massive offering of education to the internet population of the world through the use of Massive Online Open Courses (MOOCs).
Initially It offers free and payed courses, and certificates on a wide range of topics, despite having its origins on Computer Science. It has agreements and partnerships with top universities and organisations world wide, and their teaching is based on methods verified by top researchers.
It is most known for the Coursera Deep Learning specialisation by Prof. Andrew Ng, Machine learning specialist who teaches at Stanford University, however it has a lot of other fantastic courses around Machine Learning and related topics.
---
DataCamp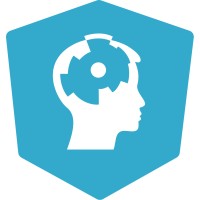 DataCamp is a platform built specifically for people who are looking to learn something new within the realm of Data Science, Data Engineering, Machine Learning, etc… It has courses on SQL, Python, ETLs…just about everything any Data enthusiast can desire.
It is built around the concept of Gamification: The bit sized lessons consist on a text explaining the theory of what we are learning, and an interactive console most times, where we are asked to complete various programming excersises before we can progress. Sometimes videos are included too. As we complete these problems, we get XP points, which can be used later to unlock answers to problem we are stuck on and more.
There are also custom built career and skill tracks, composed of many individual courses, that fit into almost any area in the data environment that you can think of.
---
EDX is a platform that counts with collaborations from top notch universities, like MIT, Stanford, or Harvard, somehow similar to Coursera. Most courses can be taken for free if you chose to skip the certificates. It is not oriented to Data Science like Datacamp, or Computer Science mostly like Coursera, as it also has finance, language and business courses.
Like in Coursera, the learning is based on sequences of videos, podcasts, lectures, and it also has forums and discussion sites.
---
Udacity is a platform that offers MOOCs that was originally born in Stanford University in 2011, when some free programming lectures were given. It is backed up by Industry leaders like Google, Amazon, AT&T, or IBM.
This platform, aside from offering traditional short courses like many others also provides access to what they call Nanodegrees, which are short but intense courses on a specific time frame (3 months, from September to December for example), with daily lessons, mentoring, assignments, guidance from real teachers on a daily basis, and very valuable certificates.
It has fantastic Machine Learning online courses, created around the Bootcamp Concept, that will take you from 0 to a really high level in a record amount of time.
---
That is all, we hope you liked our section on online Courses. Dig deeper into each sub-category to find reviews of the best available courses right now.
Thanks for reading How to Learn Machine Learning, and have a fantastic day!
Tags: Machine Learning courses, Python Courses, Statistics and Probability Courses, Online Data Science, Data Science Courses.